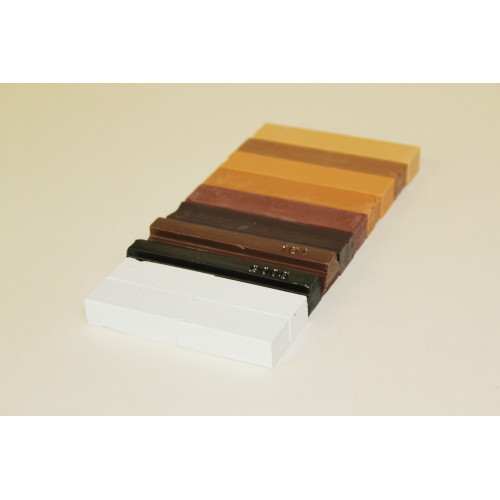 Mixed Window Waxes
Manufacturer Code: KO144910
Our mixed window set has been specifically put together for the UPVC industry. It contains filler sticks to match Rosewood, Golden Oak, Irish Oak and your choice of extruded white plastic. Please select the white colour match required, from the drop down list below.
For more UPVC window hardwaxes & Sets, please go to Fillers > Hardwax and select the UPVC Window Colours dropdown.
Choose White Colour Option
Selected Colour:
Delivery
Delivery costs are additional to the final price of the respective goods invoiced.
UK Mainland with order value of less than £175.00 will be subject to a £5.50 carriage charge. Orders over £175 will be free shipping.
Northern Ireland, Scottish Highlands and Islands may incur additional carriage charges depending on post code.

Republic of Ireland & France - For shipping to the Republic of Ireland or France, please contact the office on either 02477 087991 or websales@konig-uk.co.uk
Please note prices quoted are inclusive of VAT.