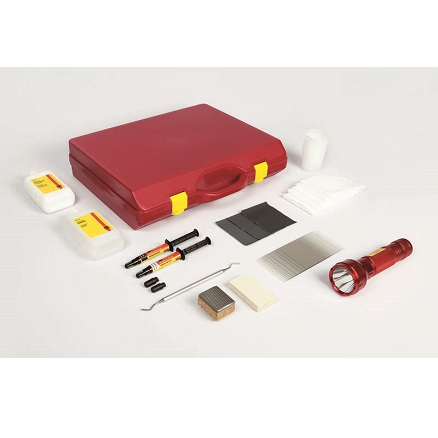 Granite Doctor Kit
Manufacturer Code: KO403202
A compact version of our stone repair system Perfect for individual fitting teams. Available with the Konig Micro Curing Light . This light is powered by a rechargeable lithium-ion battery and cures the Repairlux Filler in approx one minute. The light is supplied with a battery and recharging unit.
Please contact our office if you have any technical queries
Delivery
Delivery costs are additional to the final price of the respective goods invoiced.
UK Mainland with order value of less than £175.00 will be subject to a £5.50 carriage charge. Orders over £175 will be free shipping.
Northern Ireland, Scottish Highlands and Islands may incur additional carriage charges depending on post code.

Republic of Ireland & France - For shipping to the Republic of Ireland or France, please contact the office on either 02477 087991 or websales@konig-uk.co.uk
Please note prices quoted are inclusive of VAT.