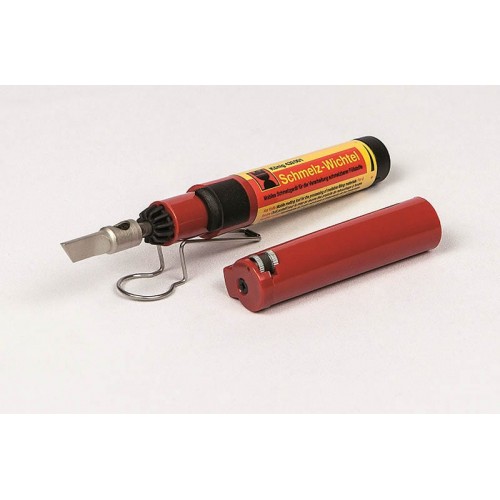 Gas Heating Iron
Manufacturer Code: KO439COMP
A mobile butane gas operated melting tool designed to process all meltable fillers. The gas heating iron has a control on the bottom allowing you to make fine adjustments to temperature to suit each type of filler and your surroundings. The tool is supplied empty and will require high quality butane.
*UNFORTUATELY WE ARE OUT OF STOCK OF THE GAS HEATING IRONS. THEY ARE DUE TO BE BACK IN STOCK AROUND SEPTEMBER 2023 TIME.*
£83.67 ex VAT£100.40 inc VAT
Delivery
Delivery costs are additional to the final price of the respective goods invoiced.
UK Mainland with order value of less than £175.00 will be subject to a £5.50 carriage charge. Orders over £175 will be free shipping.
Northern Ireland, Scottish Highlands and Islands may incur additional carriage charges depending on post code.

Republic of Ireland & France - For shipping to the Republic of Ireland or France, please contact the office on either 02477 087991 or websales@konig-uk.co.uk
Please note prices quoted are inclusive of VAT.