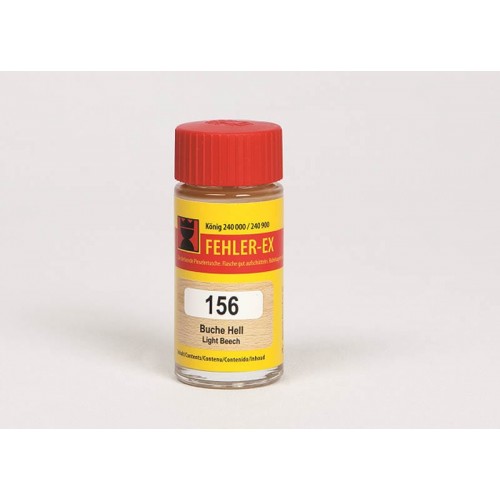 Colour Touch Up Pots
A pigmented, weather resistant touch-up lacquer applied by brush. Ideal for base colour work and laminated surfaces. Can be used as an alternative to the colour edging pens when there is a larger area to cover.
Standard Colours are detailed on the Konig Standard Colour Chart, which can be found in the Colour Range section.
Special Colours are colours that have been previously matched by Konig for a customer. There are lots of special colour matches, so if you cannot see the colour you require on our website, please call the office.
Mixed Set - the two mixed sets are Mixed Wood Shades containing Standard Colours 103, 112, 113, 141, 143, 156, 178, 303, 9010, 9005 and Mixed Basic Colours containing RAL9010, RAL9005, 915 Yellow, 917 Red , 919 Blue.
Choose Colour Option
Selected Colour:
Delivery
Delivery costs are additional to the final price of the respective goods invoiced.
UK Mainland with order value of less than £175.00 will be subject to a £5.50 carriage charge. Orders over £175 will be free shipping.
Northern Ireland, Scottish Highlands and Islands may incur additional carriage charges depending on post code.

Republic of Ireland & France - For shipping to the Republic of Ireland or France, please contact the office on either 02477 087991 or websales@konig-uk.co.uk
Please note prices quoted are inclusive of VAT.